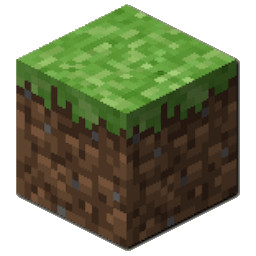 Introduction
- Welcome to WebbCraft.co.uk
The Mushroom Co. Survival server is a small friendly community that caters for any minecraft playing style. We have many custom built plugins, including ChestShops and much more...
Read more on the
about us
page.
---
News: New Map: The 8th Map
4 comments
by luigiofthebakery on 2017-09-24 12:21:10
A few days ago a new map was generated on the server, on the 21st of September 2017. The spawn town is growing nicely, despite there being a lack of trees around the spawn area and a lot of desert. There is a wilderness warp at spawn that leads to a birch forest, however there is still a lot of free land available for you to build a house in the spawn town, and if there isn't, feel free to make your own pathway to a free plot, or ask me to unclaim some land that isn't being used.
Balances have been reset so feel free to make a shop. I will be transferring the server shop into the nearby desert, which will likely have a shopping district around it. You can use chestshops or signshops. A chestshop and signshop tutorial will be available in the helpful commands and information building at spawn. For sign shops, do /shop <price> <amount> and then right click a blank sign with the items you want to sell. This will create selling the amount of those items given at the specified price. To add more items to the shop, right click the sign with the additional items in hand. If you want to change the price or amount of items the shop sells at once, you can type /shop <price> <amount> again and then right click the shop and it will automatically adjust without you having to remove the shop. To delete the shop, type /delshop and make sure you have enough room in your inventory to contain the shop's items.
Another thing to note if you are making a shop and want to use item frames to display the items being sold, is that these are now able to be protected with LWC, so make so you use /lock in order to protect them. Chip or myself will soon be making a warp building at spawn which might be able to display player shop warps (for free) however if you build your shop in the spawn town it will get direct exposure anyway.
The world border is currently set with bounds of -3000 to 3000 blocks in the x and z coordinates, or in other words a radius of 3000 blocks from the origin. This will be expanded over time probably to around +/- 10k blocks as it was last time.
I will soon be transferring builds from the old map, including the server shop, luigi's mansion, and the cathedral, as well as other builds requested to be transferred. If you would like to request a build transfer, leave a comment on this article with the coordinates of where it is in the old map, and where you would like it to go in the new map. I stress that you must have a chosen a location in the new map for where you want it to be placed, because I don't have time to search around the map for a suitable location to put it. Just saying "I want you to to transfer my build located at (x,y,z) in the old map" is NOT a valid request. If you have any extra information that will assist me in transferring the build, please mention it.
You can find guidelines of what can be transferred in one of the old new map news articles. Basically, transfers are meant to preserve the building itself, the time took to make it, and its aesthetic and historical significance, not the items it is made out of. Transfers are not so you can gain items or an economic advantage in the game.
---
BETA Enabled
- WebbCraft version 1.0 coming soon!
As of now, WebbCraft.co.uk is still in development stages. The site is open for the general public but there may still be a few bugs dotted around the site.
Find out more about what is going on, by visiting the
update log!
---
Get in contact
- We love hearing from our community!
Here at Webbcraft we really appreciate hearing what the community has to say. Any feedback we recieve, we take into account and send a reply back within the next 48 hours.
Send some feedback by
contacting us
!