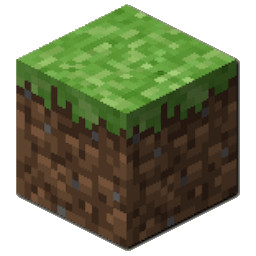 Introduction
- Welcome to WebbCraft.co.uk
The Mushroom Co. Survival server is a small friendly community that caters for any minecraft playing style. We have many custom built plugins, including ChestShops and much more...
Read more on the
about us
page.
---
News: 4th Anniversary
11 comments
by luigiofthebakery on 2016-04-17 10:21:23
As you probably already know, this week the server celebrated its 4th anniversary. Last year I made a graph about the unique player joins over time, but after looking at data from this year I realised that not much more interesting things had occurred on it, so I decided to release a pie graph on the country of origin of players instead. If you saw the leaked image using last year's data, you would have realised how much of a challenge that was.

I originally meant to make this post on the 10th of April which is the actual date the server began, however the graph I was meaning to create took a while due to compilation of the data and then organisation so it wasn't as messy as the one Jordan posted in his 4th anniversary forum topic. In fact, I ended up having to create two graphs to fit all the 163 countries in: one for the first 66 countries which comprised 99.15% of users, and a second one for the remaining 97 countries that comprised 0.85% of users in total.

As of the 9th of April 2016 since the the server began, 93456 unique players have joined the server, which is an amazing achievement. Thank you everyone for your efforts in making this server the place it is today. I hope everyone continues to experience enjoyment from it into the future.
---
BETA Enabled
- WebbCraft version 1.0 coming soon!
As of now, WebbCraft.co.uk is still in development stages. The site is open for the general public but there may still be a few bugs dotted around the site.
Find out more about what is going on, by visiting the
update log!
---
Get in contact
- We love hearing from our community!
Here at Webbcraft we really appreciate hearing what the community has to say. Any feedback we recieve, we take into account and send a reply back within the next 48 hours.
Send some feedback by
contacting us
!