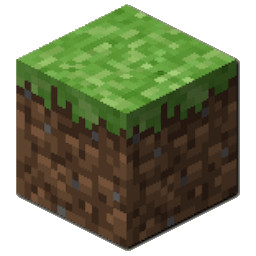 Introduction
- Welcome to WebbCraft.co.uk
The Mushroom Co. Survival server is a small friendly community that caters for any minecraft playing style. We have many custom built plugins, including ChestShops and much more...
Read more on the
about us
page.
---
News: www2
5 comments
by luigiofthebakery on 2015-10-11 14:09:58
Some of you may have noticed that over the past week or so the website URL shown in the address bar has become www2.webbcraft.co.uk instead of just webbcraft.co.uk or www.webbcraft.co.uk, specifically when using the forum/news commenting facilities or any other pages requiring login or registration. This is because of bandwidth issues on the main web server (www) arising mainly from the use of complete category listings on the forum that are not divided up into multiple pages. When you go to view a category, it will immediately download all of the topics currently present in it dating all the way back to when the forum was first implemented and all you have to do to reach these old topics is keep scrolling down. Until I have time to implement pagination to divide this huge list of topics into pages of about 30-40 topics each which will be more efficient with bandwidth use, the forum will be located on this secondary web server (www2) which has much more bandwidth.

If you intend to bookmark or save links to pages of the forum, please use the regular www address or just webbcraft.co.uk, not www2 because that is temporary and will not point back to the website when it is on the main server again. Links to the main server however do currently point to this secondary one and will continue to do so until such a time when bandwidth use is efficient.
---
BETA Enabled
- WebbCraft version 1.0 coming soon!
As of now, WebbCraft.co.uk is still in development stages. The site is open for the general public but there may still be a few bugs dotted around the site.
Find out more about what is going on, by visiting the
update log!
---
Get in contact
- We love hearing from our community!
Here at Webbcraft we really appreciate hearing what the community has to say. Any feedback we recieve, we take into account and send a reply back within the next 48 hours.
Send some feedback by
contacting us
!