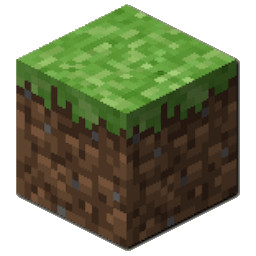 Introduction
- Welcome to WebbCraft.co.uk
The Mushroom Co. Survival server is a small friendly community that caters for any minecraft playing style. We have many custom built plugins, including ChestShops and much more...
Read more on the
about us
page.
---
News: World Border
23 comments
by luigiofthebakery on 2015-07-29 07:15:55
It has recently come to my attention that the file size of the new world has drastically increased over the past month relative to previous new worlds. The new world is only 1 month old and yet the file size is now over 6GB.
I believe this is mainly due to teleportation abuse from teleporting to extremely far away coordinates, which is against the donator rules (rule #9). This drastically expands the size of the map as exploration occurs from those far away points and is bad for the server because larger worlds are difficult to maintain and also lag the server more. There is also limited amount of storage space the server has available, and at this rate we could reach it very soon. For this reason I am now forced to take action, which means the implementation of a world border and/or removal of teleportation to coordinates.
Sometime soon (this week or next week) a world border will be placed at 10000 blocks away from spawn. All existing areas beyond the border will be inaccessible, although as time goes on I will gradually increase the distance of the border from spawn as should occur naturally (people move outwards as land and resources are used up in the centre). The border is not final and may be subject to change depending on what players think. The distance of 10000 blocks from spawn is merely a minimum.
Please send a comment to this news article with your thoughts on how far the distance from the border should be.
------------
The main purpose of this article is to raise awareness of the negative effects of traversing too far away. The world border is just something to shock people into realising what will ultimately happen if carelessness in teleportation to far away coordinates continues.
---
BETA Enabled
- WebbCraft version 1.0 coming soon!
As of now, WebbCraft.co.uk is still in development stages. The site is open for the general public but there may still be a few bugs dotted around the site.
Find out more about what is going on, by visiting the
update log!
---
Get in contact
- We love hearing from our community!
Here at Webbcraft we really appreciate hearing what the community has to say. Any feedback we recieve, we take into account and send a reply back within the next 48 hours.
Send some feedback by
contacting us
!