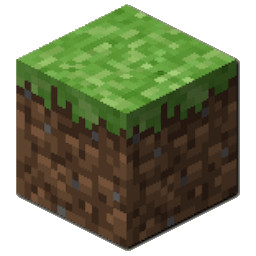 Introduction
- Welcome to WebbCraft.co.uk
The Mushroom Co. Survival server is a small friendly community that caters for any minecraft playing style. We have many custom built plugins, including ChestShops and much more...
Read more on the
about us
page.
---
News: Minecraft 1.8 Update #2
2 comments
by luigiofthebakery on 2015-02-06 08:52:36
This is a follow-up post from the previous news article about the 1.8 update posted on the 3rd of September 2014 that can be found here.
First of all I would like to start off by wishing everyone a very very late merry christmas 2014 and extremely late happy new year 2015.
Secondly, this is an update on the important note regarding name changed. Hopefully I have hidden these words well in enough pre-text that it will not alert you (as more awareness means it is more likely more people will do it) to the fact that name changes are now possible 'thanks' to mojang as of the 4th of February 2015. (The thanks was sarcasm as I'm not thanking them at all for it). Please take a moment to mourn the fact that we will now no longer be able to distinguish who is who on multiplayer without remembering a long string of random characters.
A minute of silence for the loss of the integrity of usernames...
-+-+-+-+-
Now, what does this mean to you playing on the server? If you decide to change your username, which I surely hope you don't, you will loose the following player data that will still be associated with your old username:
Faction
/home
Mail
Money balance
Nickname
LWC protections (locked chests, doors, etc.)
Chestshops
You will however keep these:
Rank
Inventory, location, enderchest and pets
Bans
---
BETA Enabled
- WebbCraft version 1.0 coming soon!
As of now, WebbCraft.co.uk is still in development stages. The site is open for the general public but there may still be a few bugs dotted around the site.
Find out more about what is going on, by visiting the
update log!
---
Get in contact
- We love hearing from our community!
Here at Webbcraft we really appreciate hearing what the community has to say. Any feedback we recieve, we take into account and send a reply back within the next 48 hours.
Send some feedback by
contacting us
!